Projects
SCIPROM has been involved in European projects since the advent of FP6. Below is a compilation of our completed and our ongoing projects.
Ongoing projects

PARYLENS
Veg-i-Trade
STEEPER

NANOCI

CassaMobile
METFIZZ

E2SWITCH



Completed projects
SINPHONIA

3D-DEMO

ESSE
BIOSAFETY

PERPLEXUS

MagRSA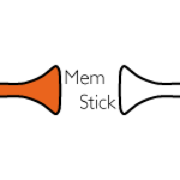 ESPHI

DYLAN

NM4TB

MemStick
PanFluVac

IBDase

NEMSIC

ULTRAsponder

FLAVIOLA



Single-photon nanostructured detectors for advanced optical applications
SINPHONIA was an international research project funded by the European Commission (FP6). It targeted the development of near-infrared single-photon optical detectors based on nanostructured superconductors.
SCIPROM
was the
managing partner
of the consortium. The project ran from January 2006 to March 2009.
SINPHONIA has led to many publications in high-ranked journals. As an entry point to the subject we recommend a joint publication by several SINPHONIA partners in
Nature Photonics
:
http://dx.doi.org/10.1038/nphoton.2008.51
.
3D-DEMO
was an international research project funded by the European Commission (FP6). It proposed a new capability in thin film deposition, effectively associating cost optimisation, flexibility and sustainability based on the Laser-Assisted Chemical Beam Epitaxy (LACBE) process. The proposed method will allow the growth of oxides with 3D patterning of properties during the growth in only one step (3D selective and graded properties at the micrometer and nanometre scale).
SCIPROM
was the
managing partner
of the consortium. 3D-DEMO ran for three and a half years, from November 2006 to April 2010.
For a European Research Space in Social Sciences

The
ESSE
network aimed at analysing the conditions of the possibility and the realisation of an European space of research in the social sciences. The first objective was to describe the barriers which impede the emergence of such a transnational, multidisciplinary area.The team achieved the task by a systematically comparative approach of the history of the social sciences within each of the represented national contexts. Intercultural divergences and convergences prevailing within the European area where identified; obstacles and filters slowing down if not blocking the free circulation of ideas where delineated.


SCIPROM
joined ESSE in June 2006 to take over
management tasks
. ESSE ran from August 2004 to July 2008.


Download flyer »
BIOSAFETY-EUROPE
was a Coordination Action funded through the European Commission's Sixth Framework Programme which started April 1st 2006. The project federated 19 partners from 10 European countries with the overall aim of promoting European harmonisation and the exchange of practices relating to biosafety and biosecurity management of biological containment facilities.
BIOSAFETY-EUROPE ran from April 2006 to November 2008.
Download flyer »
The PERPLEXUS project developed a scalable hardware platform made of custom reconfigurable devices endowed with bio-inspired capabilities that enables the simulation of large-scale complex systems and the study of emergent complex behaviours in a virtually unbounded wireless network of computing modules.

PERPLEXUS has come into existence thanks to a grant from the European Commission 6th framework programme and regroups eight research institutions, from four different countries, including an industrial partner. PERPLEXUS ran for three and a half years, starting from September 2006 to February 2010.

SCIPROM was the managing partner of the consortium.
The MagRSA project made major progress towards a new diagnostics platform that will provide a fast, simple and accurate identification of Methicillin-resistant Staphylococcus aureus (MRSA) from clinical sample. Methicillin-resistant Staphylococcus aureus (MRSA) is responsible for most nocosomial and community-acquired infections and has been spreading in Europe in the past ten years.

This project gathered six European entities from Switzerland, Germany, France and Sweden, amongst whom three leading academic institutions and two high-tech SMEs. MagRSA was funded by a grant from the European Commission 6th framework programme. The project ran for three years, from October 2006 to March 2010.

Real hydraulic flows in the turbine industry, environmental and coastal engineering have crucial impacts on economy and society. Current computational fluid dynamics tools, have limited capabilities when simulating the complicated phenomena involved in flows. The meshless Smoothed Particle Hydrodynamics (SPH) method is a new technology that represents an ideal tool to address these problems in a unified manner.

The Marie Curie FP6 ToK-IAP initiative ESPHI reinforced the collaboration between key SPH developers, researchers and users in UK, France and Switzerland, thus inducing a strong impulse in the EU through industrial added value applications, and facilitating access to this technology for both academia and industry.

ESPHI ran from October 2006 to September 2009.

SCIPROM accompanied the project as an external consultant.
The
DYLAN
project has been seeking the conditions under which Europe's linguistic diversity can be an asset for the development of knowledge and the economy.
DYLAN was in an Integrated Project (Contract N° 028702) funded under Framework Programme 6 (FP6) of the European Union. The project embraces 20 research institutions in 12 European Countries and ran for five years.
New Medicines For Tuberculosis (NM4TB)
New Medicines for Tuberculosis (NM4TB)
has aimed to successfully develop new drugs for the treatment of tuberculosis (TB) through an integrated approach implemented by a team that combined some of Europe's leading academic TB researchers with a major pharmaceutical company and three SMEs, all with a strong commitment to discovering new anti-infective agents.
SCIPROM
entered NM4TB during the last project year and was in charge of the project management.
NM4TB ran from January 2006 until December 2012.
MemStick
or "Synaptic mechanisms of memory loss: Novel cell adhesion molecules as therapeutic targets" was a Collaborative Project financed by the 7th Framework Program of the European Union in the HEALTH priority.
Memory loss is a central symptom in different diseases, and represents a significant social and economic burden for a large percentage of European citizens. The molecular and neurobiological bases of memory deficits are largely unknown and there are currently no drugs available that can markedly decelerate or prevent memory decline. To address this major problem, the MemStick project investigated the role of novel synaptic cell adhesion molecules (CAMs) in memory loss, and the therapeutic value of targeting these CAMs to restore memory function and associated neurobiological mechanisms at the synaptic level.
PanFluVac or "Efficacious vaccine formulation system for prophylactic control of influenza pandemics" was a Specific Targeted Research and Innovation Project financed by the Sixth Framework Program of the European Union.

Influenza epidemics remain a burden to both human heath and national economies, as witnessed by the recent advance of pathogenic avian H5N1 influenza virus. Now that H5N1 virus has been detected in wild birds in Europe, the PANFLUVAC consortium is committed to creating an efficacious vaccine against this virus, to provide strong protection in a pandemic situation.

IBDase addressed the etiology and pathogenesis of Inflammatory Bowel Disease (IBD), a multifactorial disease influenced by environmental factors in a background of complex genetic susceptibility. The project employed a multidisciplinary approach for innovative diagnosis and therapy focused on mucosal proteases and their inhibitors (P/PIs).

IBDase is a Collaborative Project financed by the 7th Framework Programme of the European Union in the HEALTH priority.
The objective of
NEMSIC
developed a new generation of smart sensors and actuators for gases and biological substances particularly suited for monitoring of critical environment and for genetics, pharmacology and drug discovery. Solid-state semiconductor micro/nano devices and micro/nano mechanical devices were integrated in a single chip for new functionalities and increased performances.
NEMSIC
was a Collaborative Project funded under the ICT priority of the FP7 programme of the European Commission.
ULTRAsponder
stands for
In Vivo Ultrasonic Transponder System for Biomedical Applications
and was a Collaborative Project funded under the ICT priority of the 7th Framework Programme of the European Commission.
The
ULTRAsponder
project aimed at improving the monitoring of parameters and the patients' life quality using
ultrasound waves
in an innovative way for communication between an implanted transponder sensor and an external control unit. A prototype was conceived for the monitoring of congestive heart failure.
The
FLAVIOLA
research project was about the positive impact of flavanols found e.g. in chococolate and red wine on cardiovascular health.
FLAVIOLA
delivered biological evidence to better understand flavanol uptake and its influencing factors, flavanol metabolism and cellular effects, as well as formulating recommendations on food and diet design to both the food industry and the European health organisations and governments.
FLAVIOLA
was a Collaborative Project funded under the Theme
Food, Agriculture and Fisheries, and Biotechnology
of the FP7 programme of the European Commission.