15 08 07
Our congratulations go to
Andrea Fiore
,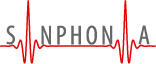 initiator and coordinator of the
SINPHONIA
project managed by SCIPROM: SNSF junior professor at
EPF Lausanne
since 2002, he was now appointed full professor at Eindhoven University of Technology.
His success in coordinating the SINPHONIA project, funded by the European Commission under Framework programme 6 (FP6), paved the way towards this career advancement.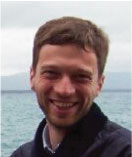 "The coordination of SINPHONIA was important in my professional development, leading a European project requires management skills and provides international visibility", says Andrea.