17 11 10
Flaviola - the secrets behind chocolate and red wine

Everyone knows chocolate and red wine are irresistible temptations for many. Yet not many know that these foods and beverages contain very high amounts of bioactive agents, the so-called flavanols. Flavanols are generally known for their positive impact on cardiovascular health, but further investigation is needed to understand how exactly the body metabolizes them, how individuals differ in their flavanols uptake, as well as what is the best diet to benefit from flavanols-containing foods in Europe where overweight and unwholesome nutrition are of increasing concern.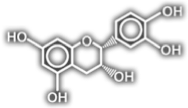 The FLAVIOLA FP7 research project addresses precisely these issues and envisions to deliver biological evidence to fully understand flavanol uptake and its influencing factors, flavanol metabolism and cellular effects, as well as formulating recommendations on food and diet design to both the food industry and the European health organisations and governments.
FLAVIOLA is coordinated by Dr. Marc Merx at the Heinrich Heine Universitätsklinikum Düsseldorf; eight different partners participate in the project, including academia, university hospitals, research centres, a large multi-national food manufacturer and an SME, each with its particular field of expertise, embracing eg medicine, nutrition and food manufacturing, analytical chemistry, project management and dissemination.
SCIPROM was involved in FLAVIOLA from the first idea through the proposal writing and grant negotiations, and is now the management partner in the consortium.
For more information visit the new FLAVIOLA website at
www.flaviola.org
.